Everything You Need to Know about the PS5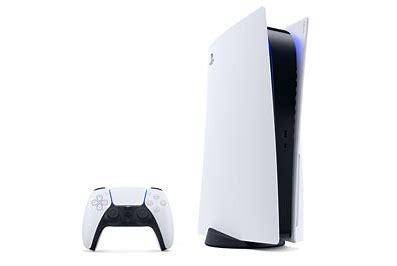 The release date for the next big gaming console is approaching rapidly. The new and improved Sony PlayStation 5 (PS5) is set to release on November 12th, 2020. Preorders for the console began last Thursday on select websites. The console sold out in minutes on all different websites. The console will have two different versions, a regular PS5 and a digital PS5, which will cost $499 and $399 respectively.
With two different prices, many are wondering what the difference is between the two versions. It's quite simple, the regular PS5 which has the $499 price tag has a disc slot, allowing users to purchase both disc games and digital games. The digital PS5 which has the smaller price tag, has no disc slot, only allowing it to only run digital games that can be bought off the PS5 console store.
Another new thing Sony is offering with the PS5 is backwards compatibility. This feature allows gamers to play their old PlayStation 4 (PS4) games on their next gen console. Another benefit PS5 owners will enjoy is the 18 PS4 games they will be able to play with the subscription to PlayStation Plus, a service that allows users to play online. 
"The PS5 is a game changer for the gaming industry because it is very updated in speed and quality of gameplay. Also, the physical design is very sleek and the colors are appealing to the eye. I would order one if I didn't have an Xbox," junior Sam Ibri said.  
Even with all the PS4 games as an option to play, the PS5 will launch with some sizable games. Some of these titles include Assassins Creed: Valhalla, Marvel's Spider-Man Miles Morales, and Cyberpunk 2077. The new games have been designed to use the DualSense controller and ultra-high-speed SSD. If these games don't raise interest however, many large titles such as NBA2k21, Madden 21, and Marvel's Avengers will still be available. 
"The PS5 is a great edition. Improving from older consoles, it has better graphics and gaming titles. The best benefit is getting to play games only exclusive to PS5. I may get one to play those games," junior Michael Obregon said. 
People have been waiting for the PS5 for a while. With the backwards compatibility and new games, excitement is building among gamers to get their hands on the newest collection in the Sony PlayStation series.