Boundless Books
Students share their favorite stories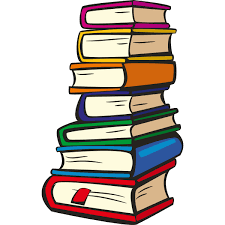 It's the year, as it has always been. Snuggling beneath the covers, listening to the crinkle of the pages in your hand. They're turning and flipping through the pages, eager to see what's on the next one. Some consider reading to be an online sensation. #Booktok was produced during the 2020 epidemic. Teens and tweens who are unsure what to do next could pick up a book and begin reading. 
Students and teachers have joined the book tok online sensation where recommendations and reviews are at their fingertips. Since 2020, individuals have been uploading and evaluating books they have read and would recommend to others, trying to persuade others to do the same. Freshman Emily Araszkiewicz., explained about the iconic book being read everywhere, "It Ends With Us" by Colleen Hoover. 
"Other than the fact that Ryle was toxic throughout the book, they were a cute couple until the violence," Araszkiewicz said. "Atlas, I hate Ryle. We stan Atlas "If someone oversteps boundaries, don't let them overstep again. Best book on the planet I read in three days, 5/5 would recommend."
Araszkiewicz recommended a book, "Before I let go." 
"When you turn a page you never know what you're going to get, the emotion in the book is all over the place, it's chaotic. I love it," Araszkiewicz said.
"A Girl's best friend died by suicide, and she goes back to her hometown to figure out why, and there she finds out that some things aren't how they used to be. It took longer to read, but I read it more, I feel like I felt this book more than I felt 'It Ends With Us.'"
Colleen Hoover's book, "It Ends With Us," was published in 2016. In 2021 the print unit sales were 693% higher than in 2020. The #BookTok algorithm has led the book to be seen by many and later influenced to buy the book. Freshman Viktoriia Kapustianyk discussed the book she read and would suggest. 
"I would recommend Romeo and Juliet, this story is about love," Kapustianyk said. "At some point it was a tragic situation and at some point romantic. This story is about how two young people find their love. It is a tragic love story where the two main characters, Romeo and Juliet, are supposed to be sworn enemies but fall in love. Due to their families' ongoing conflict, they cannot be together, so they kill themselves because they cannot cope with being separated from one another." 
A 1936 novel still read today is being read all over the U.S. There have been at least 25 operas based on the play "Romeo and Juliet." With the constant reading of "Romeo and Juliet," it leads to many students reading and learning the story.  Junior Izabella Dodge discussed the book she read and would suggest. 
"I really recommend reading "Loveless" because it's such an informative and relatable book for anyone still trying to figure themselves out," Dodge said. "It gives you insight on what others deal with that you might not." 
All of those emotions swirling around in the pages of a book. A new habit that has altered how individuals spend their time. From the popular book "It Ends With Us" to the classic drama "Romeo and Juliet," books impact lives. They alter people's perceptions of reading.