Opinions on E-hall passes E-hall passes are digital hall passes for our school to be a safer place.
E-Hall pass policy causes controversy.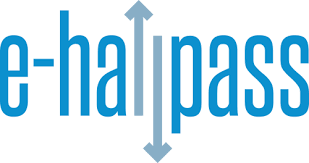 Reaching for your computer, students begin to type out a hall pass. As the teacher hears the ding of the hall pass request, they go to accept it. 
 "I think it is smart and beneficial for the school," freshman Elizia Lala said.
There are many opinions on E-hall passes. Some will say it's a good idea for the school because it can protect us. Others say it's a lot of work to get out your computer just to write a pass. The E-hall passes cost 3 dollars per student. For the one time implementation fee of 1,000 dollars. 
"It's too early to tell yet but I like the potential for e hall passes. I pass out around 3-4 passes a day," Biology teacher Mike Pytel said.
Some teachers say that it could be a problem for them to have to stop what they're doing and accept the passes. Other teachers would say it's easier because you can limit and see how many passes that person has already had. E-hall passes were created May 16, 2019. They were created to help students keep track of how many passes they have and the safety of the school. 
"I think it's a lot of work taking out your computer for the pass and it's inconvenient," sophomore Addison Sowers said 
In conclusion, e hall passes have its benefits and its downsides. The benefits are making school a safer place, seeing how many times a specific person has gone to the bathroom to control it, and limiting the amount of kids in the halls. The downsides to these new passes is that teachers have to stop what they are doing to accept the pass. Students say it's a lot of work to pull out your computer in class when you need to go somewhere, and finally it's distracting going through your bag and pulling out your computer in the middle of class.