Midnights Knocking
Taylor Swift has a new album that tells the story of 13 sleepless nights in her life.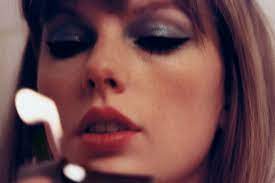 As the clock strikes at Midnight, so does Taylor Swift's new album! …
 Taylor Swift recently revealed her new album "Midnight". And became excited and eager after its October 21 release date was announced at the Video Music Awards (VMA's). announcement from the VMAS.
"So far, the midnight album looks like it will have a soft retro theme," junior Samiha Chowdhury said. "I'm excited to see what she brings to it as far as storytelling wise."
Taylor Swift has been known to be a lyrical genius with a brilliant meaning behind most songs, fans adore her lyrics and how she paints a picture with them. Her past albums have proven her vivid melodious process.
"My expectations are very high because all her other music is super high quality," junior Mason Hillman said . "I'm expecting her lyricism and her overall music to be the best it has been."
This album is written about the different sleepless nights of Taylor's life. It is clear she is stretching out her comfort zone with this new album.
"I think this album will be very good," junior Samantha Mazza said, "but some of Taylor's past albums will be hard to live up to."
Meet Taylor at Midnight to tune in to her new album! Get ready for the raveling in the mysteries she will share.