Ready to Be Real
New social media app takes world by storm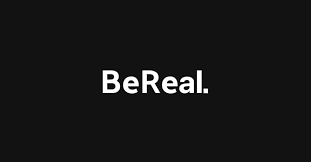 When the notification chimes, you know you have two minutes to capture your picture, and to see what your friends are up to.
Recently, teenagers have begun engaging with a photo-sharing app called BeReal.  Originally released in 2020, it quickly gained popularity this summer. BeReal promotes authenticity, giving users two minutes to post a picture after sending them a notification. 
BeReal notifications are sent once daily and include a picture from a user's front and back camera.
 "The app takes a picture of your front and back camera," teacher Stephen Nellis said. "Rylee Hesske asked me to be in her BeReal in class"
So far during this school year, BeReal has 'gone off' three times this year during school hours. This has caused some students to ask teachers to be in their pictures.  BeReal also allows people to capture many funny and cute moments and show school spirit.
"I have had BeReal since late June," senior Daniella Daoud said. "I like that no one really cares what you post. My two favorite pictures that I have captured would be the USA themed football game and one with my little cousin wearing my grandpa's sandals."
BeReal goes off at random moments during the day. This causes people to never 'be ready' to take the picture, and post whatever they look like or where they are, in that moment. The app has also started new trends on TikTok. 
"I downloaded BeReal because I saw it all over my 'For You Page' on TikTok, and I was curious about what it was," senior Denise Garza said. "I've had BeReal since July 20th. My favorite part of BeReal is seeing what my friends do on real time like 'being real'"
Throughout the day, teenagers wait for the BeReal notification to                                                                  chime. Once they hear the notification, they immediately jump to take a picture. Teenagers then look to see what all of their friends are up to.