Falcon Fall Favorites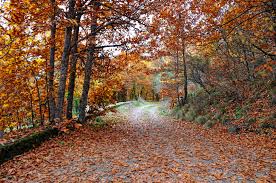 The orange and brown leaves shed from the passing trees as the wind begins to blow the hair of those walking by, comforting music playing softly in their ears as they cherish the autumn feeling that is slowly emerging.
The seasons are changing quickly as August turns to September and September will lead into October. Students experience these yearly changes and descend back into the festive fall feeling. 
"During fall I love to bake, whether that be pumpkin bread or Halloween sugar cookies," Sophomore Addison Babjack said, "I love to carve pumpkins with my family and listen to Halloween music." 
Along with different types of music genres having an increased listening, fashion is also changing along with the seasons. People are beginning to dress warmer and more comfortable as the weather changes.
"I love wearing oversized sweaters and jeans every day in fall because they are more comfortable and cozier especially once it starts getting colder outside," junior Maria De Benedetti said. 
Visiting different places is always an activity many families partake in once the seasons change. Many travel to see family for Thanksgiving or begin going to cider mills and pumpkin patches. 
"I love going to Blake's Cider Mill in early October with my family so we can go on hayrides, get pumpkins, and go through the intricate maze," Senior Emily Gardner said, "My family and I usually visit a few times during fall, and we all love the cinnamon sugar donuts and hot chocolate that they offer."
As a new season emerges with each passing day, students and faculty continue to prepare and become excited for the chilly weather, comfy sweaters, and the wonderful fall feeling.