Fall Flicks
New movies arrive for Thanksgiving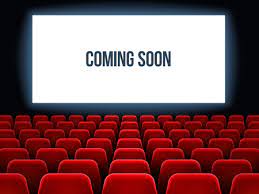 After a movie deficit last year due to COVID-19, viewers are excited to see new movies leading up to Thanksgiving break this year.
Many long-anticipated movies are set to be released this November, with different ways to watch and varying opinions on the films.
"I'm really looking forward to the new Marvel movie, Eternals," junior Logan Derenge said. "It's gonna introduce a bunch of new characters which is gonna be really cool for phase 4 of the MCU." 
Viewers have the option to watch this month's movies in theaters or on streaming services. Marvel's Eternals is in theaters on November 5 and will be available on Disney+ at a later date, Ghostbusters: Afterlife comes exclusively to theaters on November 19, and Disney's Encanto will be in theaters November 24 and on Disney+ on December 24.
"I plan to watch new movies in theaters more than in my house," junior Carter Langdon said. "I plan on this because in my opinion there's no replacement for the experience of a movie theater."
Many of the upcoming releases star extremely popular celebrities, causing controversy with some who believe lesser-known actors should have the roles instead. Red Notice, starring Ryan Reynolds, Dwayne Johnson, and Gal Gadot and releasing on November 12 on Netflix, has received mixed reviews about its performances from those who saw early screenings of the film.
"Sometimes it's funny to see people like comedians acting in movies," senior Alexa Cristobal said. "I think it's okay as long as they do a good job."
As Thanksgiving break approaches, viewers can once again spend time in the theater or at home watching new movies after a period of interruption due to COVID-19.