Rap It Up!
Kanye's new album,"Donda", up against Drake's, "Certified Lover Boy"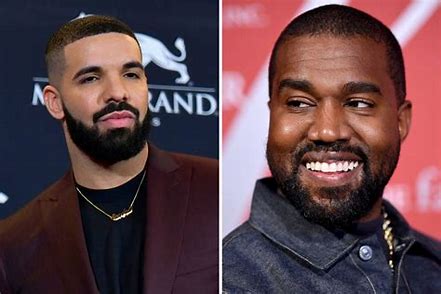 "Donda" by Kanye West is better than Drake's "Certified Lover Boy". On August 29th, Kanye West released his long-awaited album, "Donda" in memory of his late mother. Similarly, on September 3rd, Drake released his 8th studio album, "Certified Lover Boy". 
These albums came from two behemoths in the rap industry who both have a cult-like following. Between friend groups and online posts, there is a constant debate between the two albums trying to make the case for which ones superior.
Most album campaigns start off with a lengthy description and slowly we get to see the bigger picture that the artist is painting. Kanye West gave us no preparation beforehand, but that morning audiences got something unique and special.
The opening track leaves listeners dazed and confused but quickly lets them see the vision of Kanye West. "Donda" has vastly different experiences and sounds that all have a continuous theme, God. With rhythmic eccentric organs and graceful glorious gospel choirs, the Christian influence runs wild and creates an atmosphere most can't even fathom to replicate. Stand out tracks like "Hurricane", "Believe What i Say", "Off the Grid", "Praise God", are infinitely repeatable. 
Not only is Kanye West singing and rapping his heart out on this project, so are the features. Something truly special occurs every time you hear a feature. Every single one of them follows in the path that Kanye created. They all share this vision that West painted for them and it's truly and beautiful and a rare thing to witness. Everyone is able to hold up their own weight and take some songs from good to something you'll enjoy forever.
On the contrary, lots of people believe that "Certified Lover Boy" topped "Donda". While, Donda performed well selling over 300,000 copies it does not compare to Drake's 600,000 copies sold. There is an argument to be made for both sides, but Kanye West was in his element and when he is, it's almost impossible to top him.