Looking Forward to the New Year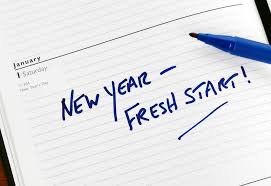 Making New Year's resolutions is a common tradition for numerous people. It allows one to set goals and strive to improve in the new year. COVID-19 may have impacted some resolutions; however, positive impacts are possible and others may have avoided resolutions this year entirely.
The impact of the virus has been felt by many. Restrictions on gathering and going out have left many resolutions unfulfilled. Activities at places like gyms are unavailable, meaning some have had to adapt to their surroundings so their resolutions could follow COVID-19 guidelines to stay safe.
"My goals have…become a little more home oriented. In order to become a better athlete, I want to become better at pushing myself at home during workouts and [practice]," sophomore Rylee Hesske said.
This year has been difficult in many aspects for countless people. Between the dangerous effects of COVID-19 to the isolation in quarantine, making entirely new goals for oneself can be difficult. People are currently limited in what they can achieve, and some steer clear of setting such broad goals already, so this year was no different.
"I don't really do New Year's Resolutions [because] I never follow through with them," junior Alexa Cristobal said.
Despite COVID-19 wreaking havoc on a majority of resolutions for the New Year, various students have found some positives in their situations. Creative alternatives and solutions to goals unable to be fulfilled have been found due to the increased time spent at home for many. Though being home more often has certainly helped some people, it does not come without its drawbacks.
"My goals have honestly been easier to accomplish because of how much free time I really have, but it's harder to find the motivation to do it," sophomore Elissa Deban said.
2020 may have been heavily impacted by COVID-19, but life goes on. Many have adapted to the new normal in order to stay safe and set realistic goals for their situation. Students have shown hope going into the new year, continuing to resolve to better themselves in spite of extreme circumstances.