Squidward spinoff coming to Netflix in near future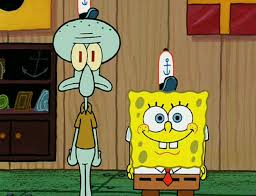 Who lives in a pineapple under the sea? The answer is simple: SpongeBob SquarePants.
That is the iconic line from the SpongeBob SquarePants theme song that has stuck since May 1, 1999, in which the first episode "Help Wanted" aired. All across America SpongeBob has been known for being an energetic little yellow sponge who always wants to make sure that everyone is content. However, the classic children's show seems to be taking a new turn. 
SpongeBob SquarePants currently has 12 seasons and is still in the making. A third movie featuring SpongeBob and friends is set to be released on May 22, 2020. Earlier in the year, Nickelodeon made a multi-year deal with Netflix and the spin-off has been in the works supposedly since February. The spin-off is not focused around SpongeBob, though. It's about the town grouch, Squidward Tentacles. There was a separate spin-off including SpongeBob's past called "Kamp Koral" but much hasn't been said about it.
"The latest spin-off would star Squidward Q. Tentacles, SpongeBob's defiant neighbor…involve plenty of music. According to The New York Times, the streaming platform will be paying Nickelodeon more than 200 million dollars for the forthcoming original creations over several years," Konbini.com said.
There is not much information on the actual plot of the show except that it will be solely based on Squidward Tentacles. Since Squidward is a music and art devotee, it can be assumed that the show will surely involve a lot of clarinet-playing and perhaps how he came to live in Bikini Bottom. It was also heard, especially on Reddit.com, that the late creator of SpongeBob SquarePants, Stephen Hillenburg, did not want any spin-offs or crossovers involving the show. 
"The show is about SpongeBob, he's the core element, and it's about how he relates to the other characters. Patrick by himself might be a bit too much. So I don't see any spin-offs," Hillenburg said in a 2009 interview.
People all over the internet who watched SpongeBob during their childhood feel that the spin-offs are a little bit excessive. They also think that the creators of the shows should not go against the wishes of Stephen Hillenburg. There is even a petition online where people can sign to stop the making of the show. 
"I think that making a spin-off about Squidward is a terrible idea. It's terrible because no spin-off could ever beat the original SpongeBob show," freshman Alexander Derriton said.
Though, there are a lot of SpongeBob fans that dislike the idea of a new show, there seems to be an equal balance compared to those who want to watch the spin-off. The show might even appeal to adults rather than children because those who used to watch SpongeBob are now older. Since Squidward is super grumpy all the time, a lot of adults might find this funny and relatable. 
"I would watch the new spin-off if it came out but I think the creators should make it more focused around SpongeBob instead of Squidward. Squidward is a big part of the original show but SpongeBob is a character who is more important, he's the main character," sophomore Enida Islamovic said.
It is unsure what to expect for the future of SpongeBob SquarePants and his friends in Bikini Bottom. The show could even include some of Squidward's friends in Bikini Bottom. With a new movie coming out and possibly two spin-offs, SpongeBob and Stephen Hillenburgs' legacies will live on. The show is still going strong and fans are expecting a 13th season. Whether one supports the new spin-off or not, every SpongeBob fan is still a goofy goober at the end of the day.