From Forever to Never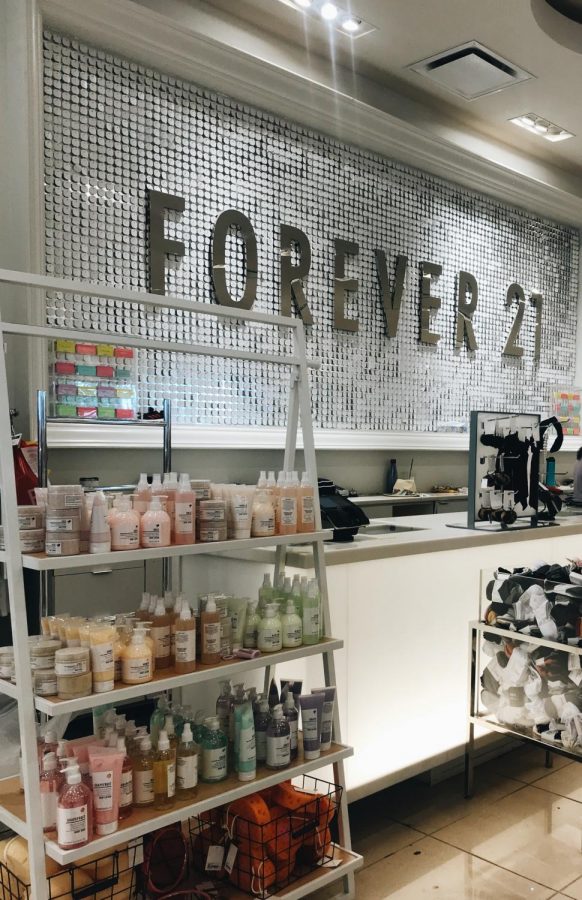 Looks like the "Forever" in Forever 21 is coming to an end. Forever 21 is one of the largest clothing businesses catered towards teenage girls. Although the store is popular, recently it has taken a turn for the worse. More than 8,000 store fronts have closed, and the business has planned to file for bankruptcy this year.
The company has been having many conversations about their financial situation and is trying to work with a team of advisors to help reconstruct their debt.This could possibly be happening due to the lack of creativity and ideas from their business. However, this problem will cause many problems for American Malls including, Lakeside Mall, Partridge Creek, Somerset and Great Lakes Crossing.This situation can also affect many stores globally such as Canada, Europe, Asia and Latin America. 
Young teenage girls have many mixed feelings about this situation.
"I think they could have prevented it by keeping the store more organized," junior Claudia Yousif said.
When it comes to owning a business, organization plays a very important role to keep your customers satisfied and happy. The store is usually a mess with their clothing and tend to not keep things on track.
 "I feel sad that they're closing because I purchase a lot of my clothing from there," senior Ana Chauvin said, "I'm shocked and confused because I have always thought they were doing well since they're very popular and such a big chain."
In an economic point of view, this can slowly affect many malls/businesses. There are about 600 different Forever 21 franchises across the globe, two of those being just off of Hall Rd, in their respective malls, Partridge Creek, and Lakeside.
"There may not be a lot of clientele anymore," Consumers Education teacher Mrs.Fulgenzi said.
Forever 21 has become very popular with teen girls over the last decade; filing bankruptcy could become a big issue for consumers around the US and globally. Many won't know what will happen to the store's future but the company can only hope for the best and look towards the future, however uncertain.