The Next Man and First Woman are Headed to the Moon in 2024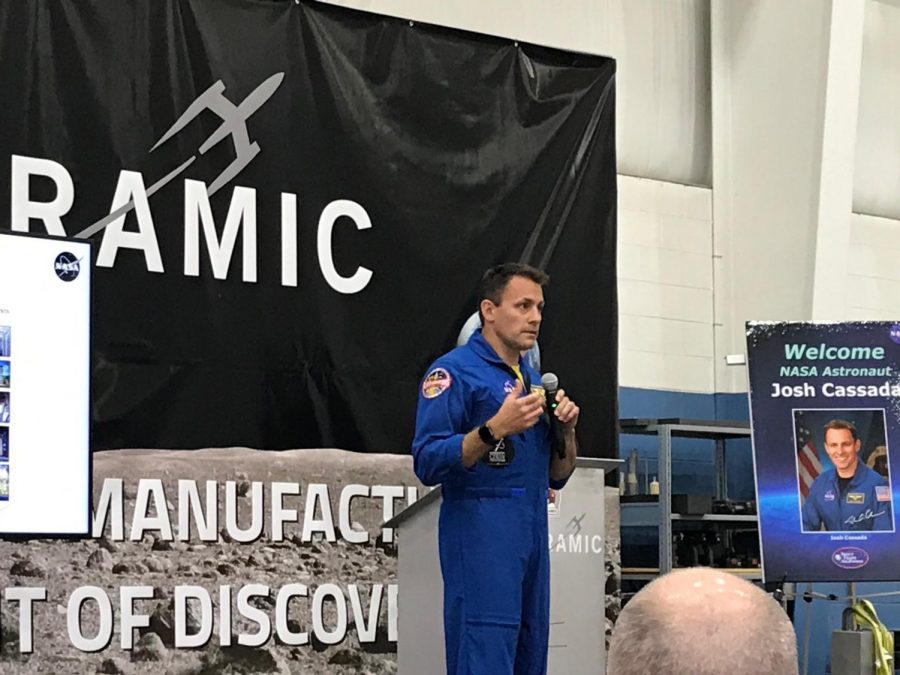 NASA has been collaborating with Michigan companies Boeing and Aerojet Rocketdyne to create the next rocket to land on the moon. Astronaut Josh Cassada and NASA's Strategic Communications Manager, Marcia Lindstrom, visited Michigan's Futuramic workshop on May 21 to address the workers, explain the impact of their work and express gratitude on behalf of everyone at NASA.
According to Lindstrom, NASA plans to set foot on the moon by 2024, but there is still a ways to go before they get there. They are currently sending cargo to the International Space Station and the astronauts will first travel to space in 2020 to spend time in the space station then orbit around the moon before the actual mission. They will then land and relaunch by 2024 and safely land on the moon.
The new Orion spacecraft has been in the works for several years and has finally come to fruition thanks to the builders and toolmakers at Futuramic.
"We have been asked to accelerate this moon landing… it is because of you that we will land on the moon in 2024," Lindstrom said.
Not only is the ship carrying the next two astronauts to space in only 3 days, the rocket can thrust 8.8 million pounds and can travel at 24,500 miles per hour.
"This has more power than any existing rocket," Lindstrom said. "We are going to the moon and getting there fast."
Cassada and Lindstrom have expressed that they will be able to safely land on the moon in a short amount of time and with great efficiency. Cassada is a physicist and naval aviator, making him qualified candidate for their next trip to space.
"[We will] not only get this mission done, but [we will] get it done safely," Cassada said.
The two astronauts will be heading to space next year.