Theatre Department Announces New Shows for Next School Year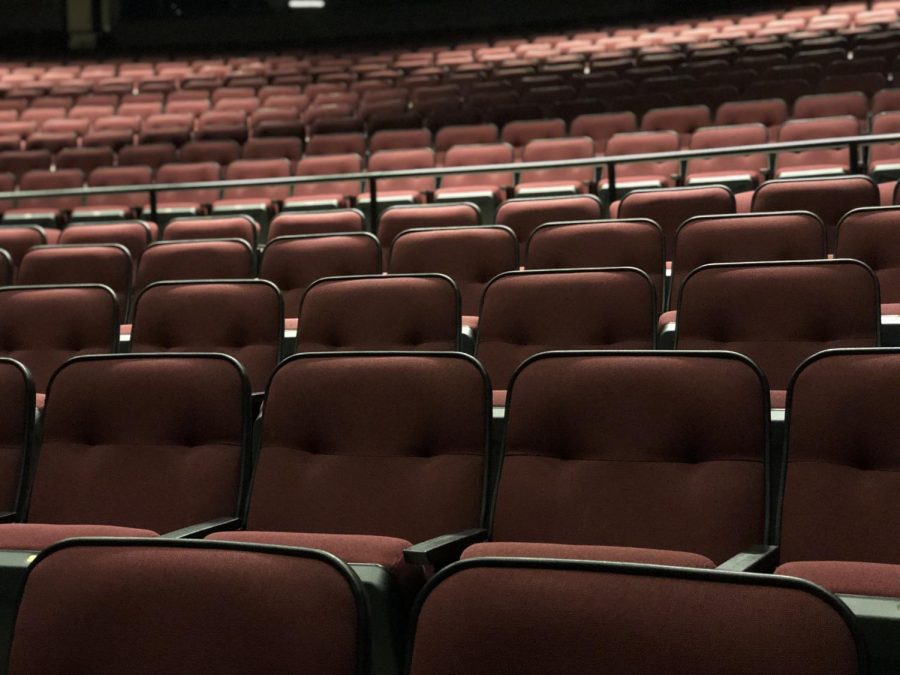 For the past week, the theatre students have been on edge, with one burning question on their mind: what are the shows going to be for next year?
Every year, the theatre department puts on two mainstage productions, typically one straight play and one musical. For the 2018-19 school year, the department performed "Clue" and "Shrek the Musical." Shows for the next year are announced at the end of the year theatre banquet by the director, Kirsten Carolin.
The banquet is hosted annually to celebrate the hard work of the of the cast and crew who participated in the productions and to induct new members to the International Thespian Society (ITS). The most highly anticipated part of the evening though, is finding out what the productions are going to be for next year.
The entire room held their breath as she announced the titles, then erupted into cheers once they heard. This year, troupe 6785 will be performing the straight play "The Outsiders," based on the book by S.E. Hinton, in the fall and the musical "Footloose," based off the smash hit 80's movie of the same name, in the spring.
"I was surprised and excited to find out what the shows were. I'm happy that I get to participate in such fun shows for my senior year," junior JT Simms said.
"The Outsiders" is a coming-of-age story set in the 1950's following a group of teenage boys as they battle harsh social classes and conflicting expectations. The story is one the students are familiar with, considering it was one of the required reading books in 8th grade English.
"I'm excited for 'The Outsiders' because everyone knows the story, and it is set in the 1950's so we will get to have a lot of fun makeup and costumes," junior Abby Smolinski said.
"Footloose" is a dance-heavy musical featuring memorable pop songs from the 1980's. The story follows a small town where dancing is illegal and it's up to the local teenagers to change the social dynamic and bring the joy of dancing back into everyone's lives.
"'Footloose' is such a fun show because it highlights all the amazing dancers in our department and you can't help but groove to the songs," junior Dayna Rice said.
Along with the announcement of the upcoming year's musical came the announcement of the new ITS board, 5 dedicated thespians who are going to spend their senior year running the theatre department. With all the new changes happening in the theatre department, next year's shows are sure to be unforgettable.