What to do in Midtown Detroit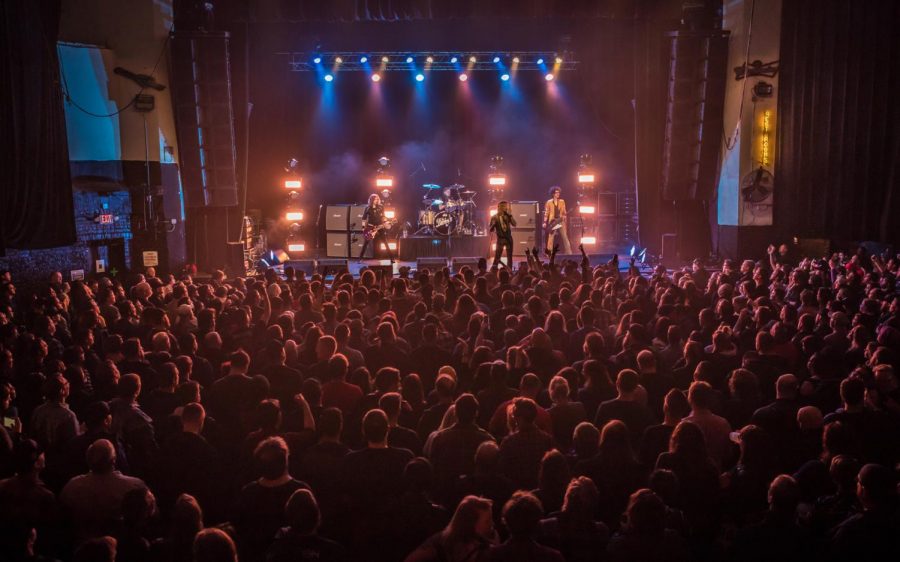 Home to Wayne State University, Midtown Detroit is a cultural epicenter consisting of a business district and several residential neighborhoods. It is located along the east and west side of Woodward Avenue and Downtown Detroit. There are numerous activities there including restaurants, museums, colleges and lounges.
Restaurants 
Bash Original Izakaya– This is a brand new Japanese restaurant that recently opened two weeks ago in Midtown. They're serving various types of seafood and sushi. Located at 5069 Trumbull St, Detroit, MI 48208
Selden Standard– A stylish American restaurant which serves breakfast & brunch, sandwiches and craft cocktails. Their popular dishes are their beef tartare, charred octopus, oysters, smoked lamb ribs, and grilled scallions. Located at 3921 2nd Ave, Detroit, MI 48201 
Detroit Shipping Company– An urban-chic food court restaurant with an art gallery and a bar area with beers, cocktails and a variety of foods. There is also a free parking lot behind their building along with valet for $10. The popular dishes they offer are the Pad Thai Roll, Papaya Salad, Coop/Chicken Jerk Wings, Candied Beef, and Mango Sticky Rice. Located at 474 Peterboro St, Detroit, MI 48201
Detroit Masala–  This restaurant is family owned and operated by an Indian family. The menu is vegan and gluten free. Located at 4154 3rd Ave, Detroit, MI 48201
Jolly Pumpkin Pizzeria and Brewery– This pizzeria is a vibrant outpost offering beer and pizza. They're well known for their popular dishes such as the Korean Short Rib Pizza, Fire and Smoke Pizza, Fried Chicken Sandwich and Curry Chips. Located at 441 W Canfield Ste 9, Detroit, MI 48092
Museums
DIA (Detroit Institute of Arts)– The DIA has one of the finest collections of art in Detroit with works by various artists such as Diego Rivera, Vincent Van Gogh, Andy Warhol and many others. It's free for Macomb residents and you can have a tour guide along with you. They also have a modern cafeteria-style lunch eatery on the first floor and indie shops selling records and handmade gifts. Located at 5200 Woodward Ave, Detroit, MI 48202
Motown Historical Museum– This is a historical museum on how Motown was founded and its discovery into one of the most influential musical genres ever. Located at 2648 W Grand Blvd, Detroit, MI
Detroit Historical Museum– This museum captures the heart of Detroit and chronicles the history of the Detroit area from cobblestone streets, 19th century stores, the auto assembly line, toy trains and much more. They offer an entertaining presentation of Detroit's unique automobile and musical history. Each exhibit has a different theme, and there are several tours available. Located at 5401 Woodward Ave, Detroit, MI 48202 in Wayne State University. 
Museum of Contemporary Art Detroit–  This museum is dedicated to exposing and encouraging contemporary art in the local Detroit area. There are gallery exhibits and a cafe to enjoy a meal and a drink while exploring the museum. Tickets are $1-5 to purchase. Located at 4454 Woodward Ave, Detroit, MI 48201
What Pipeline– As a contemporary art gallery, it was established to donate and to show off the art community in Detroit. Located at 3525 W Vernor Hwy, Detroit, MI 48216
College Visits
Schedule college visits with Wayne State University, College for Creative Studies, or University of Detroit Mercy.
WSU Contact Info: 313-577-2100 
CCS Contact Info: 971-229-0871 
UVD Contact Info: (313) 993-1245
Lounges
Deluxx Fluxx– This is not your typical lounge. It has an arcade to play games and a small music venue for concerts along with a unique design layout. You can chill, enjoy some music and even participate in karaoke with your friends! Located at 1274 Library Street Detroit, MI 48226
Magic Stick–  This place is a 550-capacity live venue with a roof patio & pool tables that hosts indie & tribute acts. Located at  4120-4140 Woodward Ave, Detroit, MI 48201